Myanmar Diplomatic Corps Visited Dawei SEZ on 8 February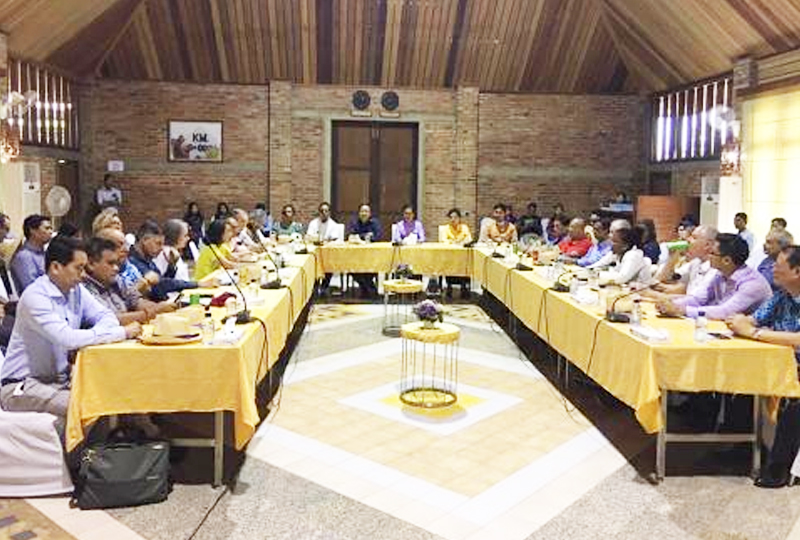 Dawei Special Economic Zone was visited on 8 February by a Foreign embassies' officials and their family members led by Union Minister U Kyaw Tin of the Ministry of International Cooperation.
The welcoming meeting was attended by Daw Yi Yi Cho, Vice Chairman (1) and Tanintharyi Region Planning and Finance Minister, Dr. Tin Htoo Naing, Secretary, MC Members and representatives of Initial Phase Concessionaire MIE/ITD.
Dr. Tin Htoo Naing, Secretary of Dawei Special Economic Zone Management Committee explained a brief overview of the Dawei SEZ.